About Us
Meet the Team
PMI Property Prime Home is a full service real estate asset management company that provides professional property management and real estate brokerage services. we specialize in residential property management services for Orlando, Winter Garden, Windermere and Kissimmee Area.
We are part of a larger franchise that has been perfecting and changing the property management industry for over 20 years.
Property Management Inc. which has hundreds of property management locations across the country. Property Management Inc. Prime Home is able to provide top of the line property management services in Orlando area while passing savings onto you, the property owners!
PMI Prime Home is dedicated to providing our clients with excellent customer service by maximizing owner profitability while preserving their investment in real estate. At PMI Prime Home, we make property management, manageable!
Contact us for more information or to find out how Property Management Inc. Prime Home can help you achieve your personal and/or professional goals. We can manage Residential Properties. We look forward to hearing from you.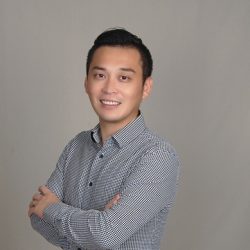 David Owner
Through hard work and determination, husband-and-wife entrepreneurs David and Jackie found success in the property management industry in England and continue to grow their business, PMI Prime Home in Orlando as Property Management Inc. (PMI) franchise owners.
David is the operator and owner of Property Management Inc. Prime Home. He has been in this industry for 5 years in England. At the same time, he also developed his career in Tourism industry. He has over 10 years of customer service experience.
David's business acumen, combined with his experience managing properties, provide him the tools to bring quality management services with integrity and professionalism. The value he delivers will protect your assets as well as maximize your revenue.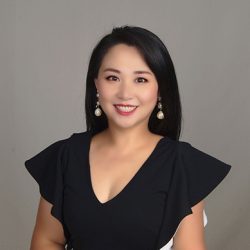 Jacqueline Broker/Property Manager
Jacqueline has been in the Education industry for 6 years in the UK, after having their second child, the husband and wife decided to move to the sunshine state and start their new life to do their own business with passion. After researching PMI thoroughly, David and Jaqueline saw the advantages of being part of a larger network of property managers and decided that the tools, support and brand strength that PMI had to offer was too good to pass up. Plus the experience David had in last 10 years and resources, David is very confident of Real Estate market in Florida. With the systems and resources available through PMI, we believe we could take our business to the next level and achieve our goals and dreams.
Vera Lin and Titan Wang Realtor
Vera and Titan join PMI Prime Home as a realtor couple team. From 2019, Vera and Titan have been investing several properties in the Orlando area, including single family homes, townhomes, etc. They are very experienced in residential and investment house transactions such as pre-approval, searching houses, analyzing ROI, negotiating and closing. Especially they can put themselves in the clientsprospective. Vera was born in Fuzhou and Titan was born in Inner Mongolia. They lived in Fuzhou and Xiamen with their two sons before moving to Orlando in 2022.
Titan has more than 17 years of real estate relatedexperience in China, extensive knowledge of contract, construction and electrical. He is holding both Bachelor of Economics and Master of Business Administration.
Vera has many years working experience in tourism, immigration consultation and investment. She is holding a Bachelor of English and Education of Chinese license. She can speak Fuzhou dialect, Mandarin, and English.
The couples will do everything to help you find your dream house and maximize the return of investment.